Unicorn is a term too often tossed around in the automotive community but it's one that applies to the Aston Martin Vanquish Zagato Shooting Brake. We got our first peek at the new Zagato-styled Astons in August, but this is our first look at the two-door wagon.
Only 99 Coupes, 99 Volantes, 99 Shooting Brakes, and 28 Speedsters will be sold. That's 325 cars worldwide for those who don't want to do the math.
Aston Martin and Zagato's partnership goes back to the DB4 GT Zagato, first shown in October 1960 at the London Motor Show. Nearly sixty years later, this is the first time a family of cars has been sold together.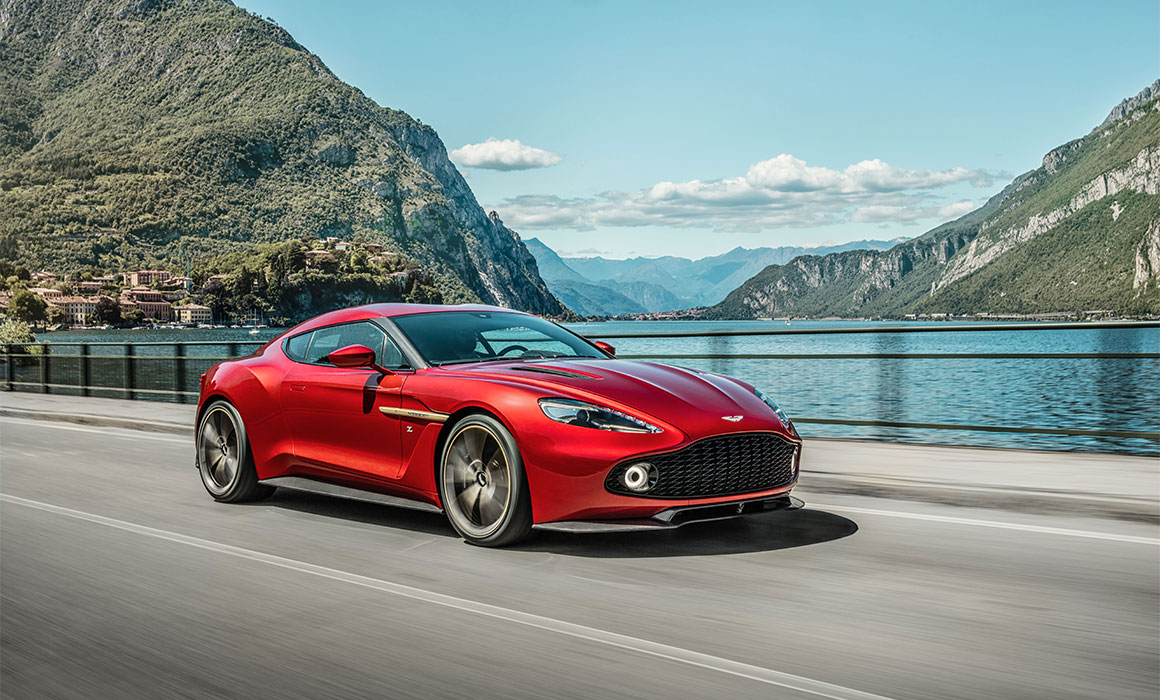 "We haven't released Zagato models as a family before, at least not in this way, but the idea is not without precedent," says Aston Martin Chief Creative Officer, Marek Reichman, in a release.
"Why create a family of Zagatos? Well, many of our customers want different things. Some prefer the purity of a Coupe, but others love the idea of something more extreme, like the Speedster."
Reichman says some customers have ordered one of each. Though styling varies between versions, they share their underpinnings with the Vanquish S. This means they're all powered by a naturally aspirated V-12 cranking out 580 hp. A Touchtronic III auto box serves as the only transmission choice. Aston says each model has its own custom active suspension damping system.
The Shooting Brake is the most touring-oriented member of the lineup and was designed with practicality as a priority. It features an elongated version of Zagato's signature "double-bubble" roof with glass inlays to allow more light inside the greenhouse.
To complete the touring specifications, the Shooting Brakes have a bespoke luggage set tailored to fit the car.
Production for the Shooting Brake variant starts in 2018, though every Aston Martin Zagato is rumored be priced at more than $1,300,000 and to have already been sold.
If it sounds elusive, that's because it's a proper unicorn.
Source: Aston Martin